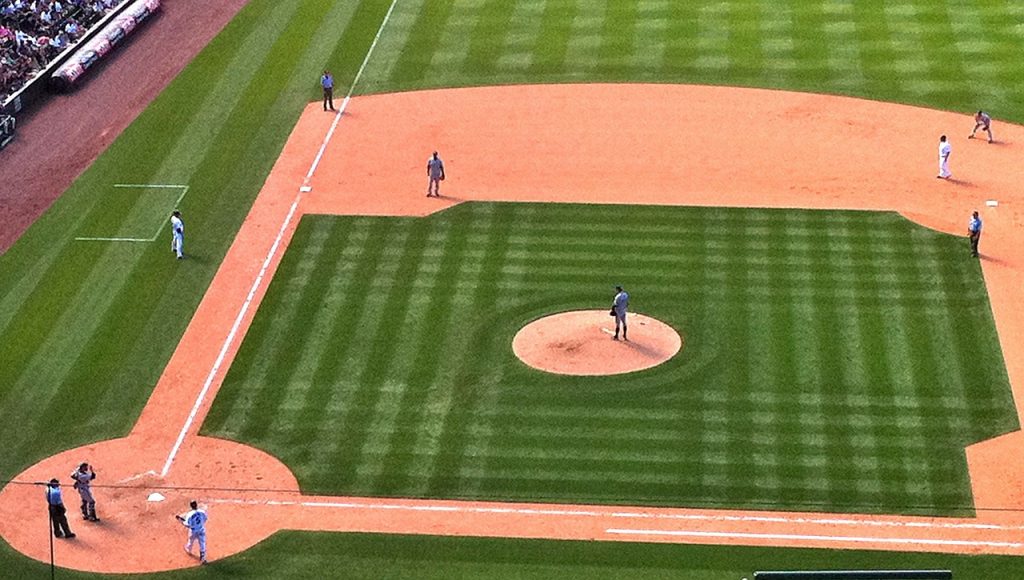 High school and college athletes who are looking to perform their best on the baseball field have to understand the various types of equipment which is manufactured and marketed to them in order to do just that. One of the primary choices that any hitter has is in regards to the type and brand of bat that they will be using at the plate. Composite bats are mostly used at that level of play, and they have what is known as a trampoline effect which helps the ball bounce off and out into play.
Measuring A Bats Performance
The NCAA and other organizations use what is known as the BESR test which measures the bat exit speed ratio of certain equipment. There is an upper limit that is allowed, and no one can enter the batter's box with anything that exceeds that. Such composite bats get better over a break-in period, and so there is now a new standard known as BBCOR. This acronym stands for batted-ball coefficient of restitution, and it has been in place since 2011 so that bats had to undergo an accelerated break-in period in order to get an accurate measurement of their capability in the hands of a skilled athlete.
BBCOR's Effect On Batting Average
The end result of this adjustment in standards is that there is now less hitting output among the teams in the league, and the players have slightly lower batting averages. BBCOR allows the composite bats to align more closely with their wooden counterparts that are used in the major leagues. The trampoline effect is dampened to keep things more in line with other players, and this also has some added increase in player safety.
Recognizing The Mark
These type of bats will all have a marking either on the barrel or taper which says BBCOR Certified .50 in order to ensure buyers that they have underwent the necessary testing to make them fit for play on the baseball field at the nation's high schools, colleges, and universities. This also guarantees that the bats meet the other requirement which states that they must have a length to weight ratio that is not greater than -3 and a barrel diameter that does not surpass 2 5/8 inches.
Other Pros and Cons
There are numerous other pros and cons in regards to BBCOR bats and composite bats in general. For one, the physical effect of a miss-hit ball is less likely to cause pain since there is reduced vibration when this occurs as opposed to other options. A larger sweet spot is usually a benefit as well, and this allows hitters a little more room for error. However, composites are more expensive and require a break-in period. BBCOR might only be the first choice of a hitter if it is a requirement by the league that they are participating in. Otherwise, the old BESR might still be something to look into for the player's advantage. For more information on baseball bats, please visit http://www.hittersbats.com/best-bbcor-bats/.